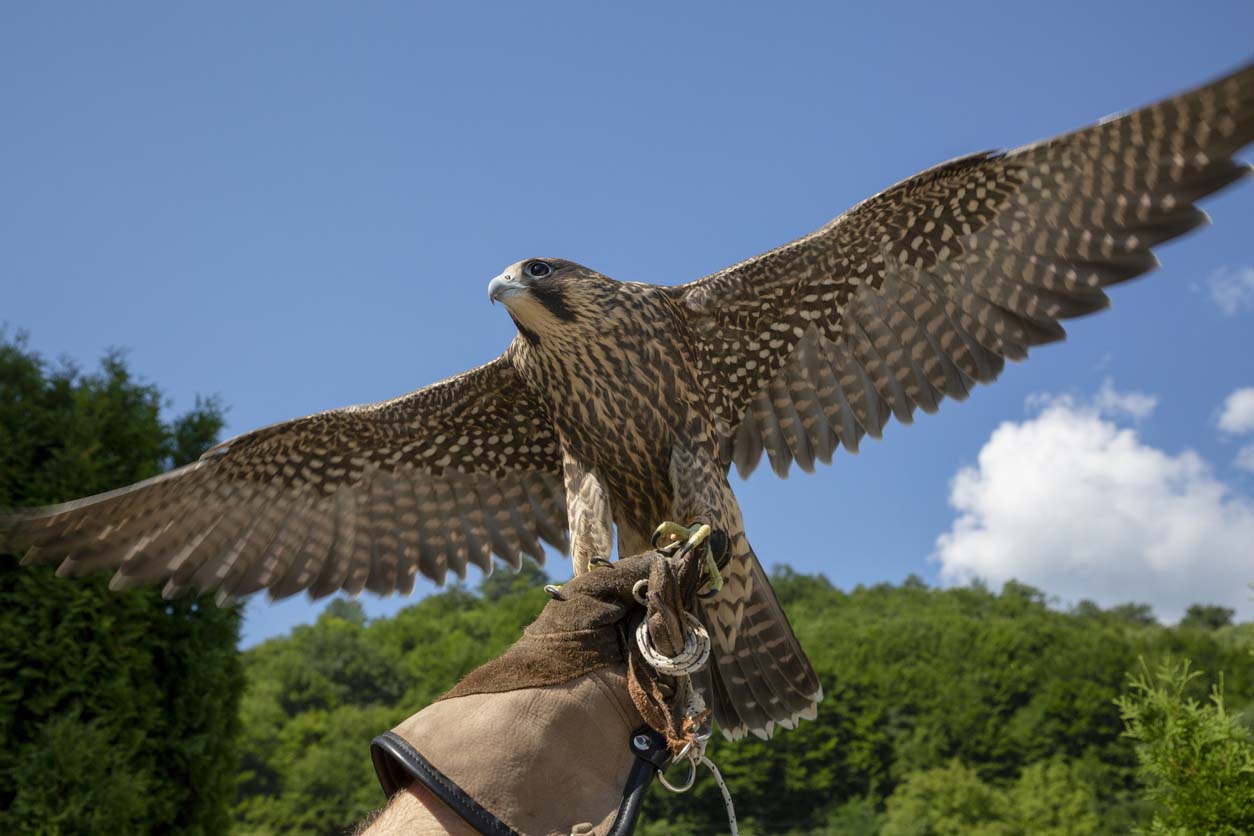 Falconry Academy at The Greenbrier
101 Main St. W
White Sulphur Springs, WV
304-536-9245
Falconry dates back 4,000 years. Although it's become known as the "sport of kings" due to its popularity among nobility and high society, nomadic tribes and common people relied on birds of prey to supply small game, a vital source of food and fur.  
Today the art of flying these trained birds to retrieve wild quarry remains a thriving sport.
The Falconry Academy at Greenbrier Outfitters offers beginner and intermediate lessons. It's a rare opportunity to "meet" owls, falcons and hawks in a close setting. Learn the history of the sport, see a falcon at work as she pursues her prey. And ultimately get a one-on-one experience at she rests on your gloved hand.